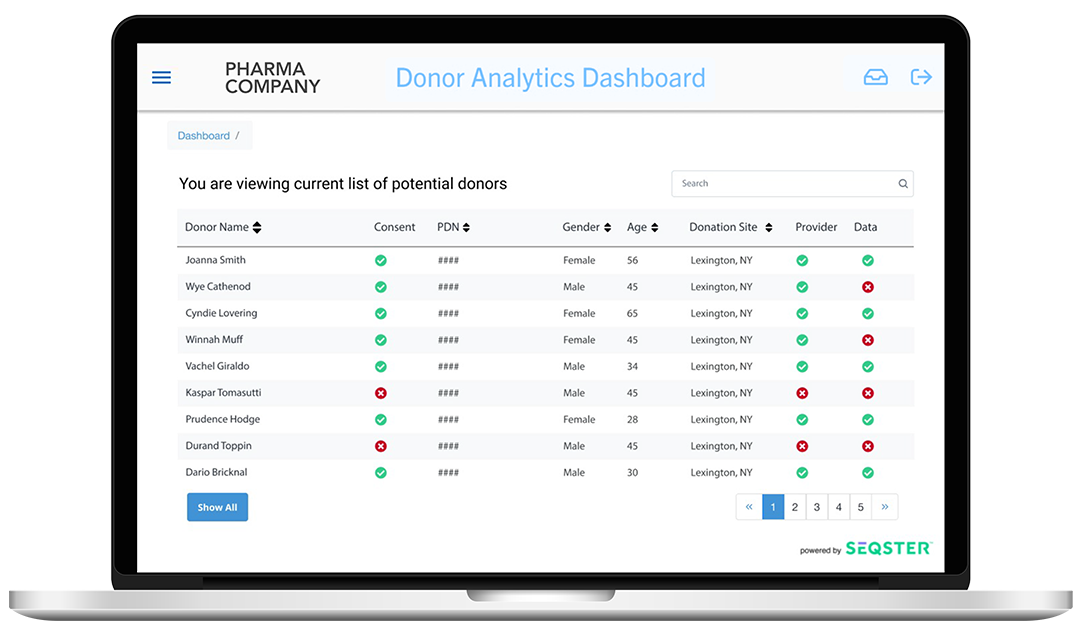 Seqster Life Sciences
Facilitate patient enrollment & engagement
Streamline consent and re-consent of patient health data
Improve trial retention of participants
Enhance overall participant experience
Continue engagement for outcomes analysis
Improve clinical trial success by delivering high quality health data that facilitates patient recruitment and retention.
One unified view of all health, genetic and fitness data organized in a longitudinal record
The best nationwide health system coverage with pre-built access to 150,000 hospitals and medical groups
Patient protocol matching with structured data search leveraging all coded terms including SNOMED, ICD10, RxNorm, NCD, CVX and LOINC codes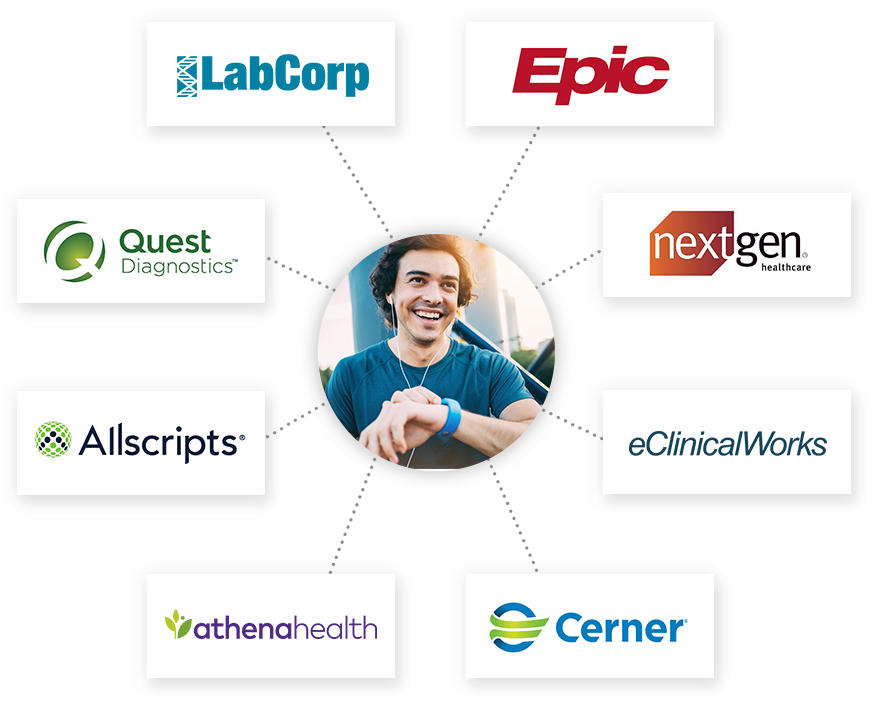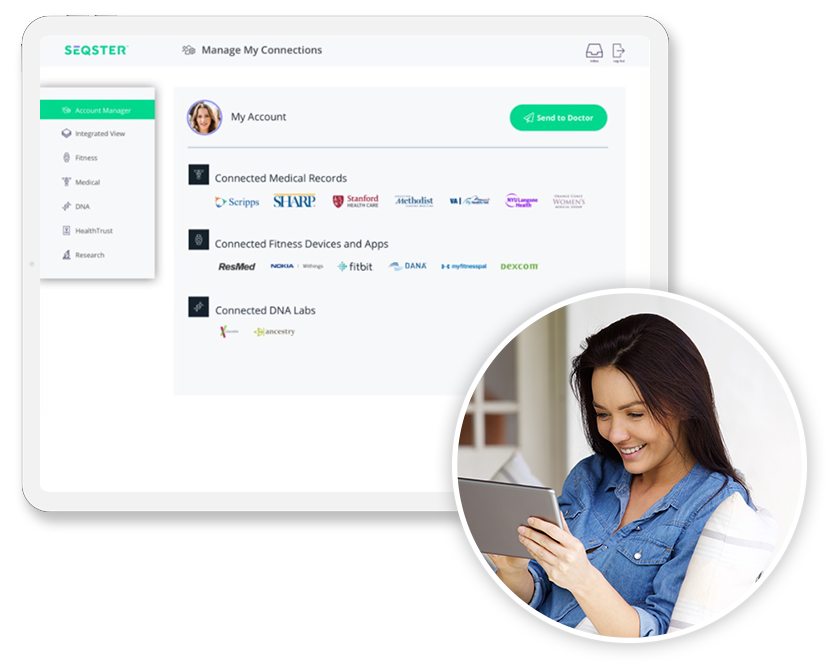 Accelerate clinical trials by automating health data collection and cleansing.
Rapid go-live with minimal IT involvement using a pre-built, configurable patient portal
Real-time connection to a patient's entire medical history through a patient-mediated data aggregator
Hassle-free web and mobile integration using a UI-driven software development kit (SDK)
Demonstrate a drug's value by accessing the most comprehensive and real-time set of RWD types for analysis.
Medical history, genetic risk factors, lifestyle, quality of life and social determinants of health data sources
Treatment response tracking with continuously updated medical and lab information
Better decision making by linking patient RWD with any other data sources using the most widely adopted tokenization technology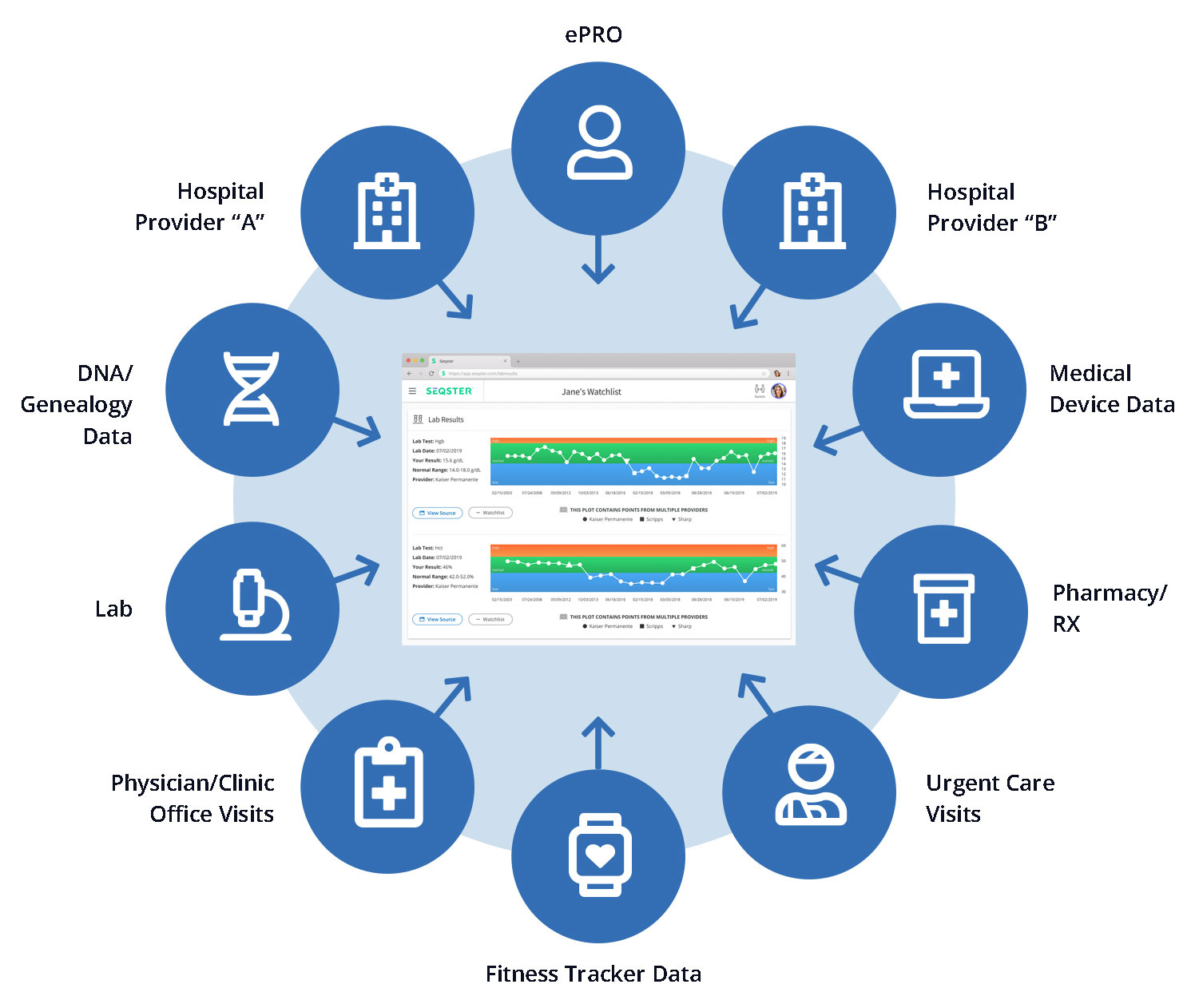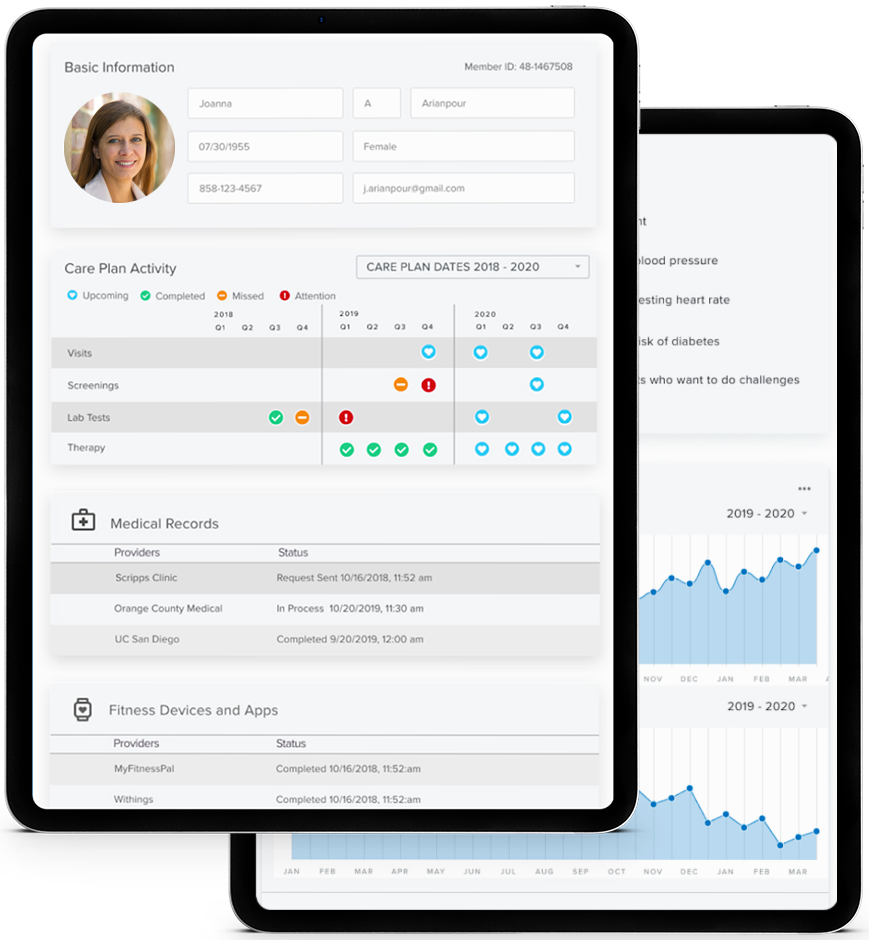 Seqster Patient Engagement
Personalize member experience/ navigation
Facilitate care coordination
Leverage clinical data analytics to:

Enable proactive outreach
Identify care gaps
Augment patient care planning
Support value-based contracts
Improve Risk Adjustment, HEDIS and care management scores
Comprehensive data + efficiently captured = Better Outcomes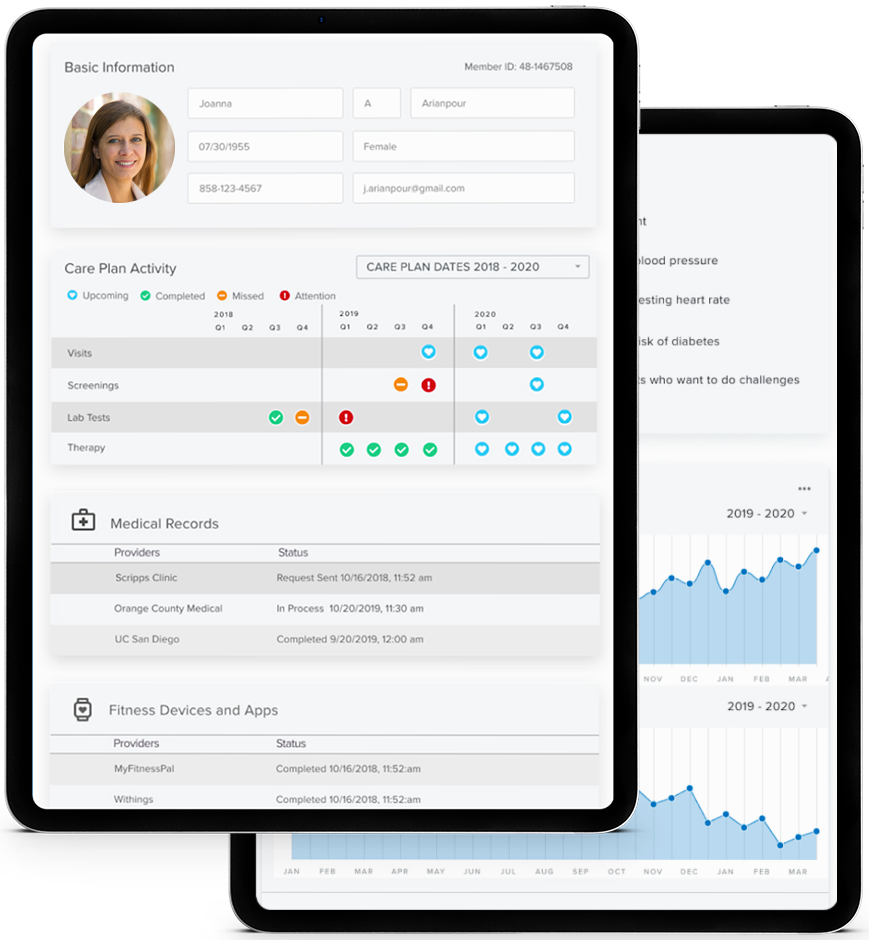 Recruit the right patients.  Improve & increase engagement.  Impact outcomes.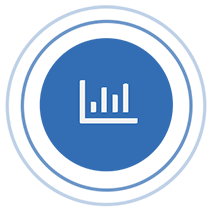 Improve efficiency in documenting
key data on new patients to identify and close gaps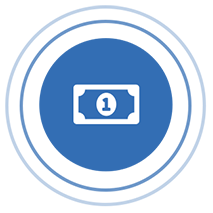 Support movement towards value-based payments
with expedited process to understand new patient cohorts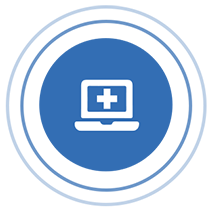 Enhance 360 patient views
for care planning, risk stratification, and prioritized outreach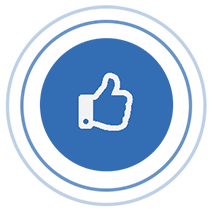 Improve member engagement
and satisfaction
We are breaking down data silos to:
Multidimensional data sources: Genomic/DNA,
Medical Records/EHR, Fitness/Medical Device,
Device, Rx/Pharmacy provide the most comprehensive
source or patient data available
Multimodal EHR retrieval using a
wide range of APIs and aggregators
Commonwell Health Alliance member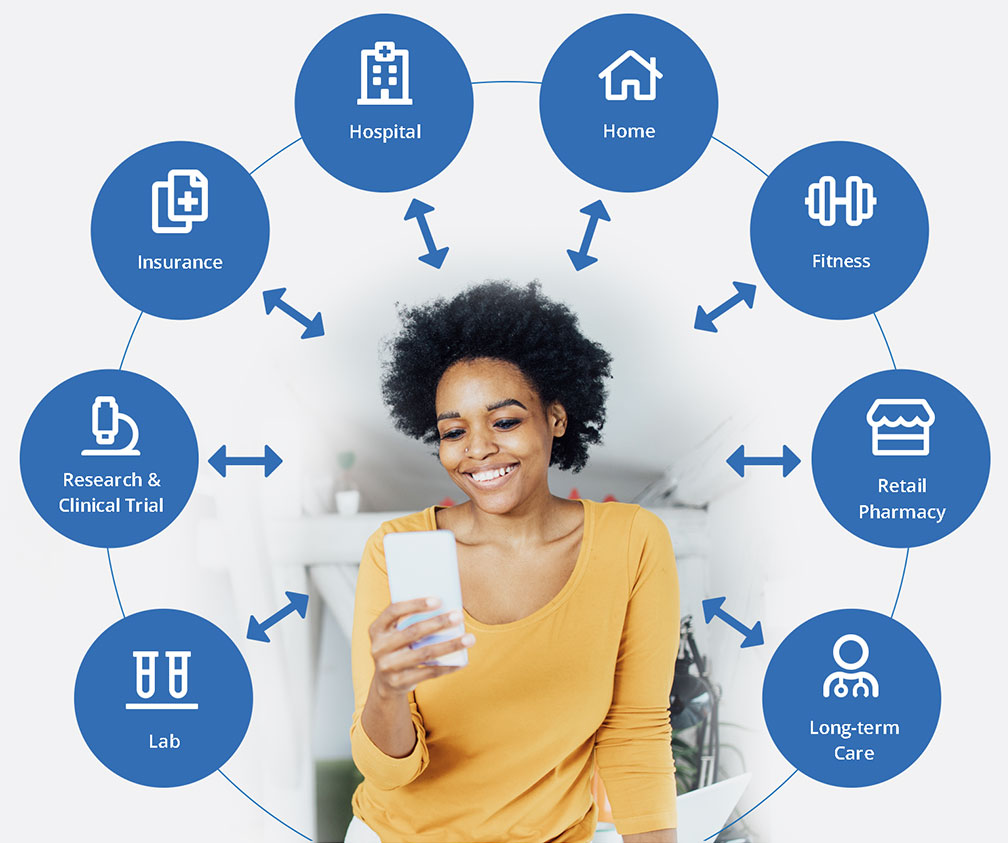 API for B2B Partners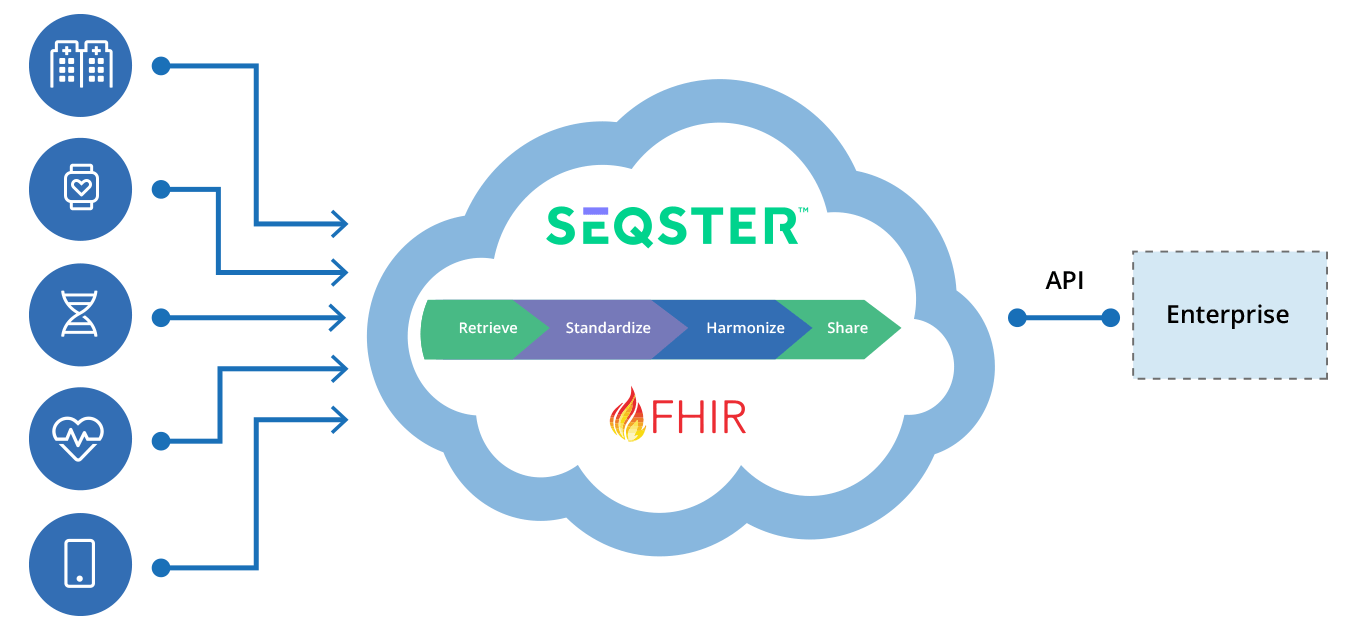 Granular Data Access
Providers
Allergies
Conditions
Medication
Doctor Visits
Immunizations
Lab Results
Procedures
Vitals
Demographics
Full Data Dump
Timeline View
Categorical View
EHR data is standardized, normalized, and delivered to the Pharma data lake for analytics and machine learning
By matching clinical data related to the study criteria, Seqster can assist in determining eligibility and highlighting terms related to the research
Continue monitoring patient care post-trial for outcomes analysis
Recruit. Engage. Retain.
Seqster drives greater value for clinical trials by delivering patient-consented healthcare data from multiple sources in real-time.
Explore historical and current data to derive insights from symptoms to diagnosis to treatment. Continue retrieving and observing patient data for long-term outcomes tracking.
Are you ready to experience the Seqster difference?