Seqster Combines BioIntelliSense Continuous Health Monitoring Data with EHR and Genomic Data to Advance Remote Care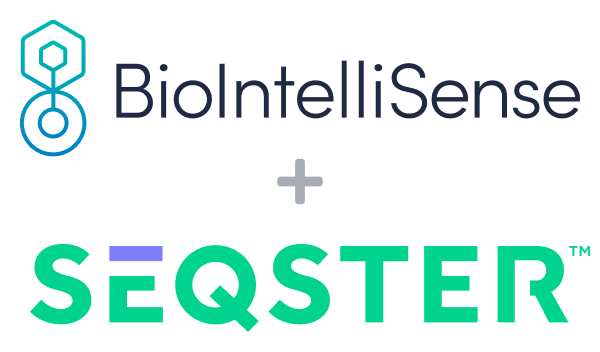 "The entire healthcare and clinical trial landscape is evolving and disrupting traditional data flows for every healthcare organization,'' stated Ardy Arianpour, CEO and Co-Founder of Seqster"
Collaboration creates a first-in-class multidimensional data stream for remote patient monitoring
SAN DIEGO, Sep. 30, 2021 -- Seqster PDM, Inc. ("Seqster"), the pioneer in patient-centric healthcare data technology, announced today their strategic collaboration with BioIntelliSense, Inc, a clinical intelligence platform company, to combine its continuous health monitoring data services with contextual Electronic Health Record (EHR) and genomic data to enable remote patient monitoring, stratification and risk management.
Through Seqster's enterprise Software-as-a-Service (SaaS) platform, providers are able to gain a single, 360-degree view of a patient's health data from remote care settings, including data from the BioIntelliSense FDA-cleared BioSticker™ and medical grade BioButton® multi-parameter wearable devices. The patients are able to stream their EHR, Genomic DNA, and continuous remote monitoring data to share with their caregivers for improved care and treatment, including appropriate medication and dosage. This collaboration enables personalized care for anyone, anywhere, and at any time, whether they are at a provider receiving treatment or in the comfort of their home.
"The entire healthcare and clinical trial landscape is evolving and disrupting traditional data flows for every healthcare organization,'' stated Ardy Arianpour, CEO and Co-Founder of Seqster. "Patients now have more options available than ever before for receiving care like telemedicine and virtual care. Without the real-time patient data from these siloed data sources the continuity of care is put at risk. Our collaboration with BioIntelliSense is a big step forward taking remote patient monitoring to an entirely new level with Seqster's real-time EHR data, along with genomics, to stratify patients and highlight hereditary risks."
"Patient-centricity is now front and center across the healthcare ecosystem," said James Mault, MD, Founder and CEO of BioIntelliSense. "Our collaboration with Seqster provides advanced biosensor wearable devices, along with algorithmic-based analytics, to enable continuous multi-parameter health monitoring and personalized remote care."