Seqster Streamlines Regulatory Submissions & Health Data Sharing with FDA 21 CFR Part 11 Compliance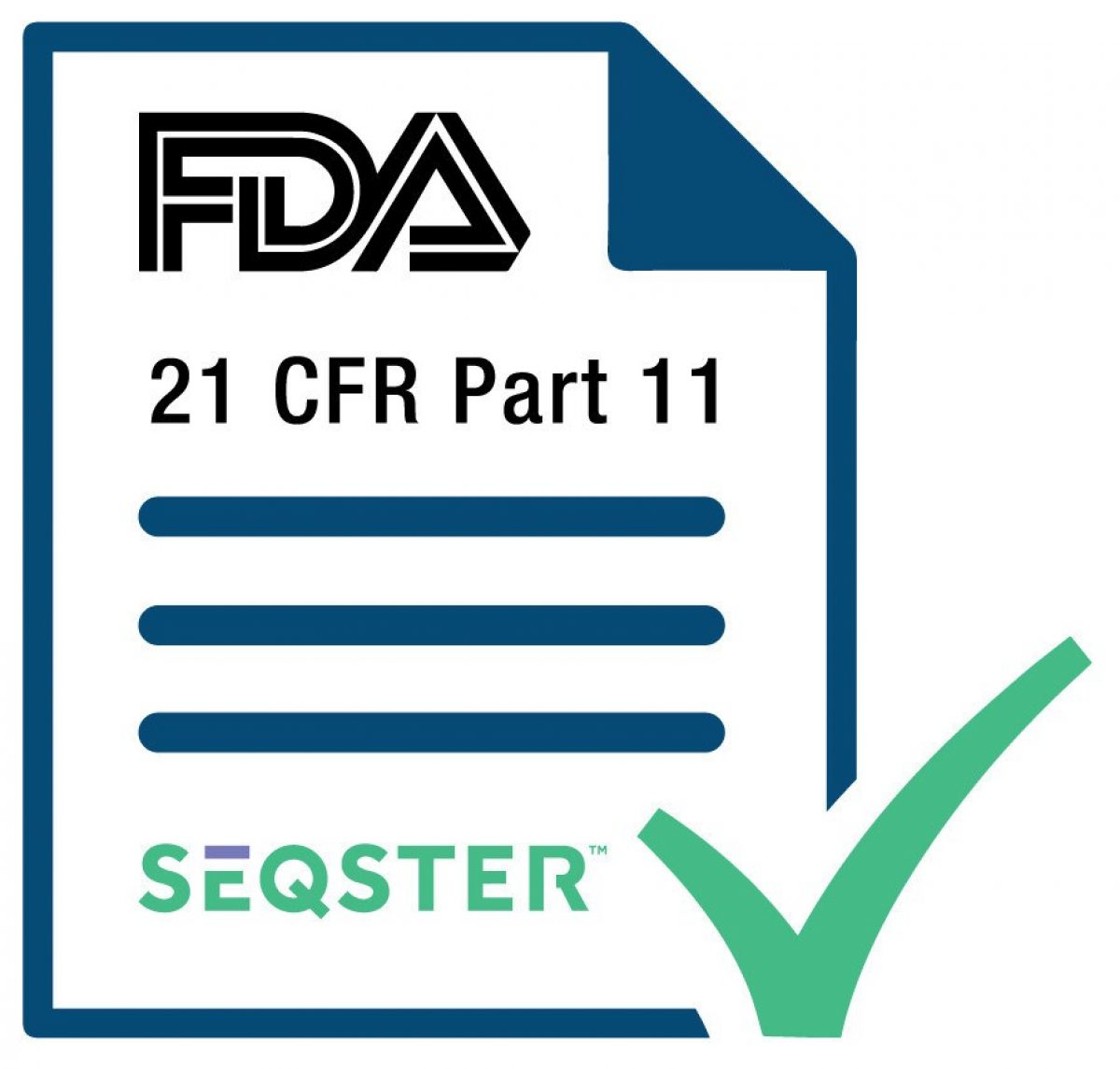 "Achieving FDA compliance is another industry first for Seqster and exemplifies our commitment to our pharma clients by automating the delivery of Real-World Data in real-time, bringing life-saving medicines to the market faster"
Patient-Centric Engagement Platform Passes High-Level Compliance Greatly Benefiting Pharmaceutical Enterprises
SAN DIEGO, Sept. 3, 2020 /PRNewswire/ -- Seqster, the award-winning SaaS-based healthcare technology company enabling patient-centric interoperability, today announced that it reached a significant milestone with the receipt of its FDA 21 CFR PART 11 Compliance letter. This regulatory requirement is for any company that supports pharmaceutical partners in making electronic submissions to the FDA with patient Electronic Health Record (EHR) data. This is another market first for Seqster and accelerates the adoption of Seqster's interoperability technology for enhancing clinical trials, patient engagement, and outcomes.
"Achieving FDA compliance is another industry first for Seqster and exemplifies our commitment to our pharma clients by automating the delivery of Real-World Data in real-time, bringing life-saving medicines to the market faster," stated Ardy Arianpour, Seqster's CEO and co-founder. "Our platform ensures patient data authenticity, integrity, and confidentiality during the submission of electronic records. Now with our FDA compliance letter, any pharmaceutical company that needs to make a regulatory submission with RWD can do so by plugging Seqster into their clinical trials."
Seqster provides a suite of applications to pharma partners providing clinical trial patients a secure platform to consent and share their data with investigators and study personnel in real-time, creating a longitudinal health record.
With Seqster's FDA 21 CFR Part 11 Compliance, pharmaceutical companies can now achieve:
1) FDA submissions with Real-World Data (RWD)
2) Clinical trials with data meeting the highest levels of data provenance, integrity, and accuracy validation
3) Enhanced patient compliance and outcomes while fulfilling the requirements on maintaining records and submitting information to FDA